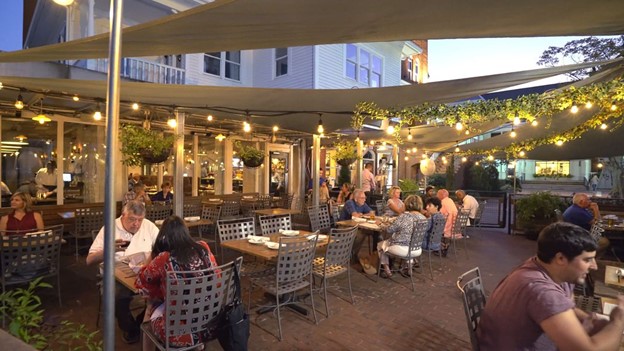 The Re-Opening of Popular Restaurants in East Atlanta
It is an understatement that the year 2020 has presented us all with a different world and how we live in this new world. Many industries have been affected by the COVID 19 pandemic, especially the entertainment and dining industry. Many local & franchised restaurants along with venues have closed their doors with efforts to help stopping the spread of the virus. This forced large and small business owners to think outside the box to keep their business running by offering consumers To-Go, delivery, and curbside services. Businesses such as Taproom Coffee and Sun in My Belly got creative by delivering gallons of coffee to local places and turning their restaurant into local farmers market to keep their employees and business open. Other restaurants opt to close its door entirely to minimize the impact of the virus and keep their employee safe. During its closure time, most restaurants were able to create an action plan to provide a safe environment for its' employees, customers, and suppliers at time of reopening.
Popular restaurants in East Atlanta that recently open to public early September are listed below. As customers, we appreciate all the efforts to provide us with a safe dining environment. Please, join us by supporting our local business in our lovely community!
Golden Eagles - Reynoldstown, Atlanta
This historic restaurant its located 1.5 miles east of downtown and along the scenic Beltline Eastside Trail reopened its door on September 3rd and includes a large and shady outside patio just steps away from the Beltline. Masks are required and are only open Thursday through Saturday.
Pin and Popper – Grant Park, Atlanta
This fun game bar restaurant is only open for in person pinfall, food, and drinks Fridays at 5pm, Saturdays at 3:00PM, and Sundays at 12PM. They are strictly enforcing masks and social distancing while offering to go options. They also have certified all their team members and supervisors in safe food handling in addition to checking temperatures of all employees prior to each shift to ensure a healthy environment to its customers.
Twain's Brewpub & Billiards – Decatur, Atlanta
This is a regular place for many residents in Decatur and it just opened its' door early September. While business closed, Twain expanded its outdoor space to offer more outside seating and respecting social distancing guidelines set by CDC during the pandemic. They also offer contactless menu to minimize exposure, mask required policy, and take out option.
We should be proud of how many small businesses stepped out of the comfort zone to provide its' customer a safe environment. In the middle of these difficult times, we must support local businesses in our lovely Kirkwood community and respect their dining policies. Don't forget to check out their amazing menus online and pay them a visit!
Until next blog!