CHRISTOPHER SULLIVAN | COMMUNITY MANAGER
Christopher has established an outstanding 15 year career in Property Management that allows him to express his passion for people by serving communities. Christopher has worked to enhance several communities thought the metro-Atlanta area. Before finding his passion in property management Christopher served in the United States Air Force in Washington D.C. Some additional hobbies Christopher enjoy are his passions for all sports (especially Atlanta teams), traveling, exploring new restaurants and listening to great music from all genres. Most importantly he is extremely excited to serve his new Kirkwood community!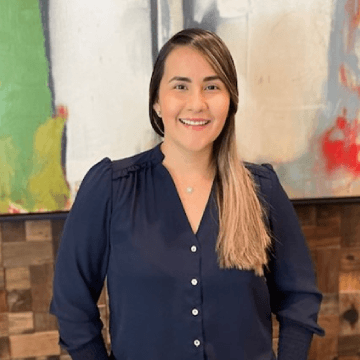 MELISSA GOMEZ | PERSONAL LEASING CONSULTANT
Melissa was born In Colombia. She has been working in customer service and Leasing for 4 years. Melissa loves empanadas and all types of smoothies. In her free time she likes to hike, cook and spend time with her husband.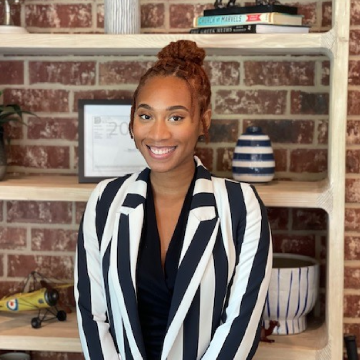 ASHLEA HODGE | PERSONAL LEASING CONSULTANT
Meet Ashlea Hodge, the newest member of The Kirkwood team! Ashlea was born and raised in Mississippi then moved to Atlanta to pursue the city's rich history and numerous activities. She has over 6 years of management experience. Ashlea's vibrant energy and willingness to assist people are just a few of her many qualities! As an avid art connoisseur, you will more than likely find her at an art gallery in her free time.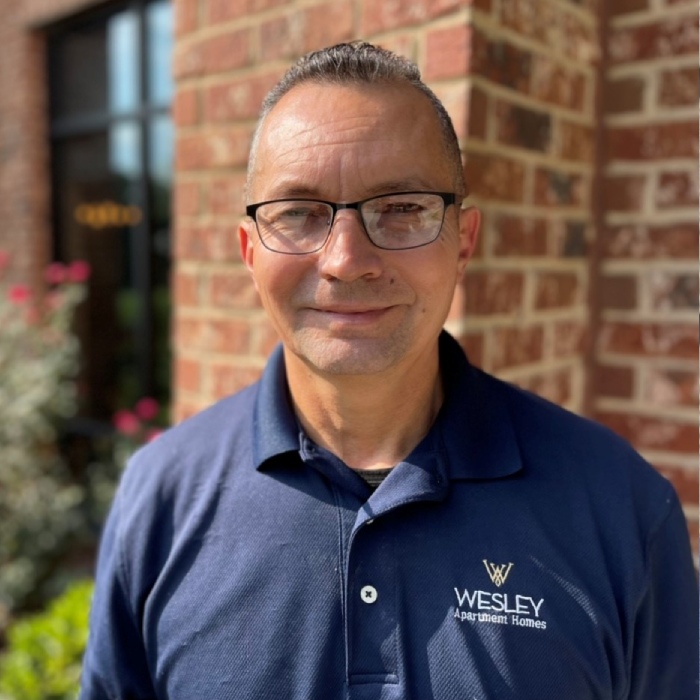 PEDRO PUCH | MAINTENANCE SUPERVISOR
Meet Pedro Puch, the newest member of our Arbor Mill team! Originally from Cuba, he has been living in Atlanta for 3 years. Pedro is part of our maintenance team and loves his job. He takes great pride in his work. During his time off, Pedro enjoys playing sports and listening to salsa music.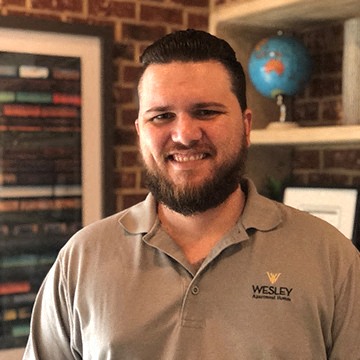 IBERT DIAZ PEREZ | MAINTENANCE SUPERVISOR
We are excited to introduce Ibert Diaz-Perez as our Maintenance Supervisor here at Wesley Providence. Ilbert was born and raised in Puerto Padre, Las Tunas-Cuba. Ibert's has extensive experience working in the construction industry, where his construction expertise has allowed him the opportunity to service many cities such as: Phoenix, Las Vegas, Orlando and Miami. Ilbert has taking a leap of faith to join his longtime friend here in Atlanta, Georgia. Ibert has relocated from Miami to Atlanta specifically to join Wesley Providence maintenance team.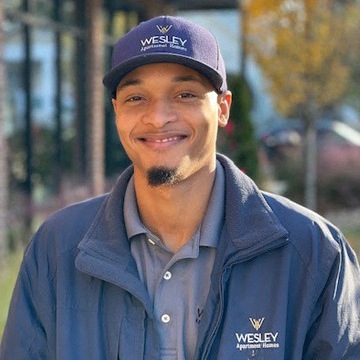 TAYLIN MOTON | MAINTENANCE TECHNICIAN
We would like to introduce Taylin Moton to the Kirkwood team. Taylin was born and raised in Atlanta, GA and has huge family. He has six siblings who he enjoys very much. Taylin learned of his passion to repair broken items, at an early age, from his dad who seemed to be able to repair anything mechanical. After high school he entered Lincoln Technical College to pursue a career as a Maintenance Technician and graduated with a degree in heating and air. Shortly after graduating he joined Wesley as a Maintenance Floater. Taylin excelled in this role and was promoted to Maintenance Technician! Taylin has several hobbies such as repairing cars, reading, listening to music, playing basketball and sleeping.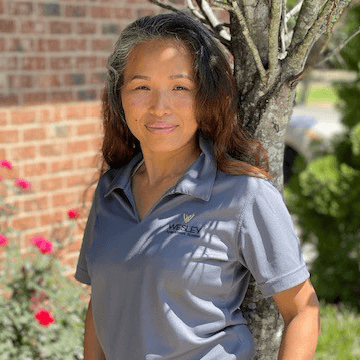 SEAM SY | COMMUNITY HOUSEKEEPER
Seam was born and raised in Cambodia but Georgia is the home she shares with her two daughters. She discovered her passion for hospitality while working in luxury hotels in Hawaii, Thailand, and Texas. She loves being outdoors to garden fruits, vegetables and beautiful flowers. Along with her gardening, Seam expresses her creativity through arts and crafts in her spare time.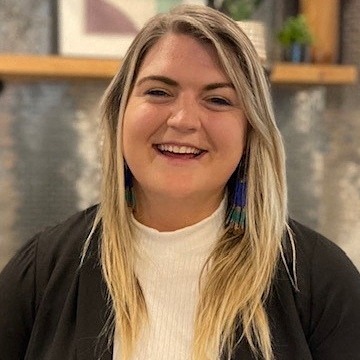 Candace Jacobs | Personal Leasing Consultant.
Candace was born in Long Island, NY. She joins us with 14 years of customer service in the banking industry both branch and corporate and a bachelor's degree in social work. Candace recently moved to Atlanta with her boyfriend and Gold Retriever, Bennett! In her spare time, she can be found enjoying time with her big family and relaxing on a beautiful beach. Some of Candace's favorite hobbies includes traveling, attending concerts, reading a good book or visiting museums. Candace wants you to know that her deepest passion is to provide stellar customer service and joy to the Kirkwood community! Candace Jacobs cherishes this unique opportunity to serve our fine residents of The Kirkwood Apartments as their Personal Leasing Consultant!
Testimonials
The whole approval and move in process has been extremely easy and smooth. Kyle has been the bomb in being responsive and very helpful with my move. Everyone on the team, including Devin and Amy, is friendly and willing to help in any way.

- Alicia
What an amazing experience during the approval and move in process!!! Devin went above and beyond to meet my schedule needs and keep a roof over our heads!

- Michael
I toured the Kirkwood apartments and was so happy I did. I was looking at newer apartment communities and this one was definitely in my top 3. The apartment layouts were immaculent and spacious. Devin, the leasing consultant, was amazing and a joy to interact with. He made my experience smooth and easy, and answered all of my questions. I would definitely recommend the Kirkwood apartments to anyone. If you go there please ask for Devin!

- Chan